AgLaunch Bootcamp for Food & AgTech Pioneers
JULY 10-13, 2023
KNOXVILLE, TN
JULY 10-13, 2023
KNOXVILLE, TN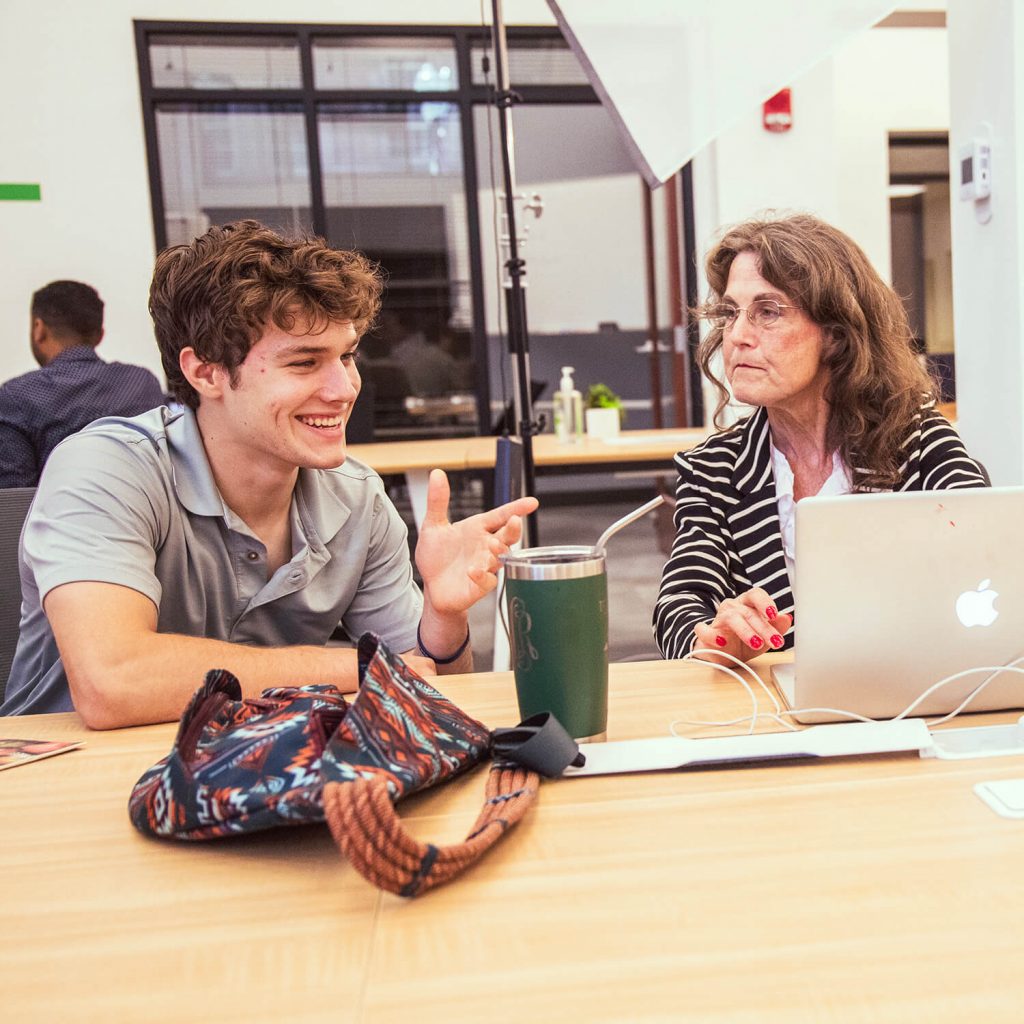 Applications Open for Cultivate Appalachia Bootcamp for Food and Ag Entrepreneurs
Do you have the next big idea that could transform our food, fiber or fuel production system? AgLaunch, a nonprofit that provides entrepreneurial support and specializes in agtech innovation, is now accepting applications for its Cultivate Appalachia bootcamp. The bootcamp is set for July 10-13 in Knoxville, Tennessee.
To apply, go to aglaunch.com/cultivateappalachia, and click on the Apply Now link at the bottom of the page.
The application deadline is May 31.
"Cultivate Appalachia is designed for food and agtech entrepreneurs throughout Southern Appalachia
who are still in the early stages of their business growth and investment," said Kyle Hensley, Regional Innovation Cluster Lead. "Entrepreneurs will not only have the opportunity to work directly with ag experts, but this will set them up for follow-on programming and introduce them to the AgLaunch farmer-led model of innovation."
Some of the topics covered in the bootcamp include how to structure and organize your business, building your pitch to appeal to investors, protecting your intellectual property, pursuing funding opportunities, and expanding your network for success.
Cultivate Appalachia is conducted by AgLaunch in partnership with the Knoxville Entrepreneur Center, Sync.Space, and the BizFoundry as part of the U.S. Small Business Administration funded Appalachian AgriFood Regional Innovation Cluster. The purpose of the cluster is to foster ag and food innovation, agtech development and value-added opportunities across the seven-state region of Southern
Appalachia.
Cultivate Appalachia is one of four AgLaunch bootcamps being held this year to service ag entrepreneurs and innovators. A virtual bootcamp, AgLaunch Catalyst will be held June 13-16. Other regional in-person
bootcamps include Cultivate Oregon, May 15-19; and Cultivate Oklahoma, June 27-30
The bootcamps are a pathway for entrepreneurs to apply to advanced AgLaunch programming. AgLaunch365 Accelerator covers a full range of business coaching, mentorship, investor connections, and access to AgLaunch's farmer network for early customer discovery and proof of concept farm trials.
More information about AgLaunch's program offerings and an online application can be found at www.AgLaunch.com. Click here to apply now. For more information about Cultivate
Appalachia, email khensley@aglaunch.com.
About AgLaunch
AgLaunch is revolutionizing the way that innovations in agriculture and food are brought to market by
bridging the present and future to grow a more diverse and sustainable farm economy and provide healthy food for all. AgLaunch leverages its distributed network of farm incubators, entrepreneurial farmers, aligned capital partners, research consortia, technical consulting, and best-in-class accelerator
programming to effectively challenge the status quo and thoughtfully create value for farmers and the
communities they serve. The AgLaunch vision is a transformed regional agriculture and food economy
centered around farmers, innovation, and prosperity.
###
Sync Space Entrepreneur Center is a 501(c)3 and the Launch Tennessee partner for northeast Tennessee. Sync Space programs range from early idea validation and workshops to accelerator programs uniquely focused on support for local and recruited startups considering northeast Tennessee as a place to grow or expand their business. Sync Space programming aligns startups with key partners and industries that offer mentorship, opportunities for investment, and pilot program opportunities. To learn more about Sync Space Entrepreneur Center, visit: https://syncspace.org