Sync Space
ETSU RC
Golden Trailer Awards
TSG Innovation
The 2021 Golden Trailer Awards, Presented in Greeneville TN.
Entertainment, Advertising, and Digital Media
New York, NY (July 6th, 2021) — The Golden Trailer Awards (GTA) today announced their 21st annual awards ceremony will be live streamed from the Niswonger Performing Arts Center (NPAC) in Greeneville, Tennessee.
The organizers chose the unique location of NPAC in idyllic Greeneville, TN as the location for the 21st GTAs for a multitude of reasons. Said Evelyn Brady-Watters, co-founder of the GTAs, "The show must go on, however with Los Angeles still under Covid restrictions, we set our sights on NPAC, a state of the art theatre in Greeneville, TN, a region with a rich cultural heritage, bountiful spirits and a burgeoning new tech sector — we are excited for our show to be live streamed from 'Distillicon Valley' this year!"
Sisters Evelyn Brady-Watters and Monica Brady founded the GTAs to recognize the incredibly talented professionals who created the trailers and film marketing; the unsung heroes of the entertainment industry, whose great works fuels the movie and streaming business yet largely remain anonymous. Said Brady-Watters, "This year, we are also dedicating GTA21 as a tribute to all the unsung heroes in healthcare, food service, transportation, emergency services, and more who went to work (while we stayed home streaming) and kept us all going. We offer our sincerest gratitude and a night to enjoy a fun night of entertainment."
The 21st Golden Trailer Awards is sponsored by Gas Pump TV – "The Official Media Fueling Network", TSG Innovation, Spy Manor Productions, Sync Space Entrepreneur Center and VUniverse, your guide to the streaming universe.
Trending Today's Coverage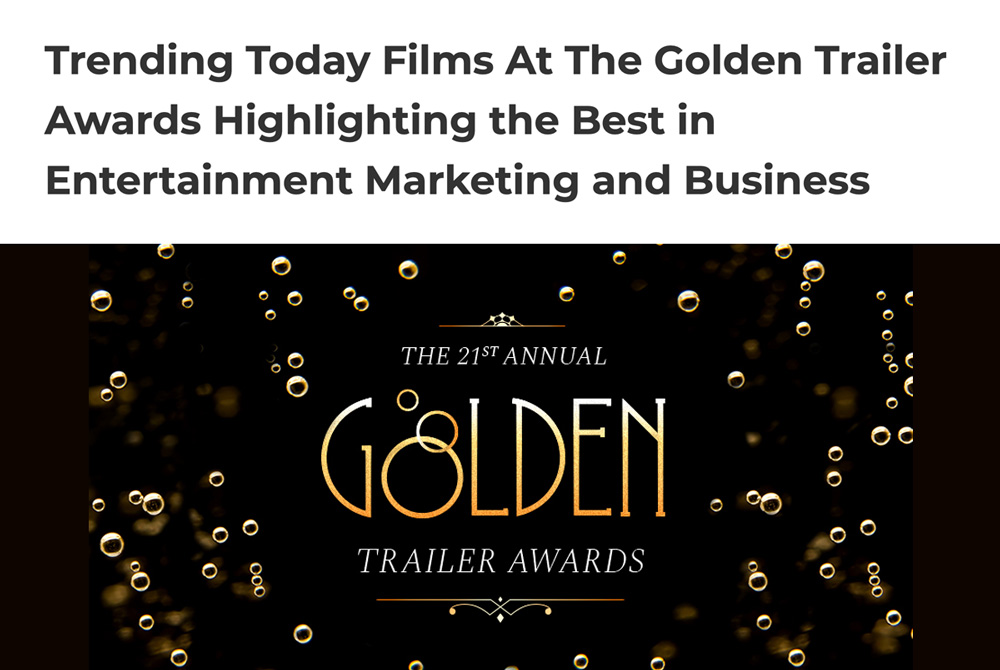 Read the Full Article by Trending Today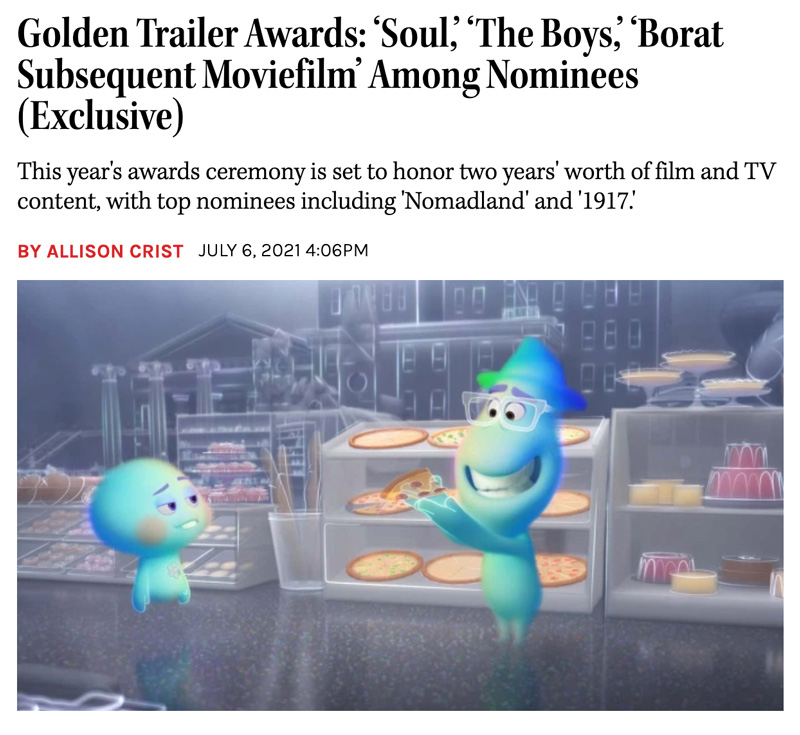 Read the Full Article by The Hollywood Reporter