Jessica brings a wealth of experience in management and a proven track record of success in driving operational efficiency and growth.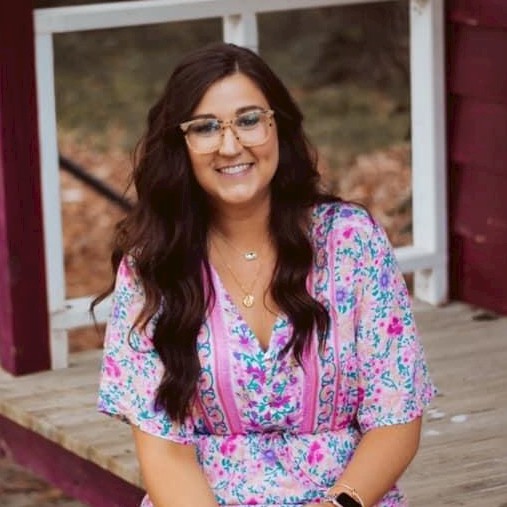 Kingsport, TENNESSEE – Sync Space announces the hiring of Jessica Smith as Director of Operations. With the addition of Jessica, the Sync Space team now has the ability to quickly and efficiently iterate new programs, craft new connections, and uphold even stronger relationships with our wide and supportive network of partners.
Jessica started her career immediately after high school in the administrative field. She quickly grew to love helping people accomplish their goals and realized administration is where she wanted to be and now has over 10 years of experience in that field.
Her background includes working for a Sales Director for the Tennessee Vacation Guide magazine by creating and managing proposals and contracts for over 100 clients valued at over $1Million in revenue to working at Eastman Chemical Company for over 7 years in different groups such as one of their sales groups and also in Eastman's Public Affairs group. During her time at Eastman she was responsible for managing and updating their Business Marketing Assignment System used for product sales in SAP for a global sales group. She was also the gatekeeper and organizer for multiple Director's calendars and inboxes during her time there. She is well versed in problem solving and remains calm under pressure.
Throughout Jessica's career, she has served in leadership roles such as the Safety Coordinator for Eastman's Corporate campus and was also the President of an Eastman Resource Group called eXSEED for all of Eastman's US administrative support employees.
In her spare time she loves to find new recipes to try out on her family and friends and also enjoys driving up to the beauty spot on Roan Mountain to watch the sunset.
"We're thrilled to have Jessica on the team!" says Heath Guinn, President of Sync Space, "Her experience and knowledge supports both the growth of our organization while also providing invaluable insight for the dozens of growing startups and small businesses throughout the region."
###
Sync Space Entrepreneur Center is a 501(c)3 and the Launch Tennessee partner for northeast Tennessee. Sync Space programs range from early idea validation and workshops to accelerator programs uniquely focused on support for local and recruited startups considering northeast Tennessee as a place to grow or expand their business. Sync Space programming aligns startups with key partners and industries that offer mentorship, opportunities for investment, and pilot program opportunities. To learn more about Sync Space Entrepreneur Center, visit: https://syncspace.org