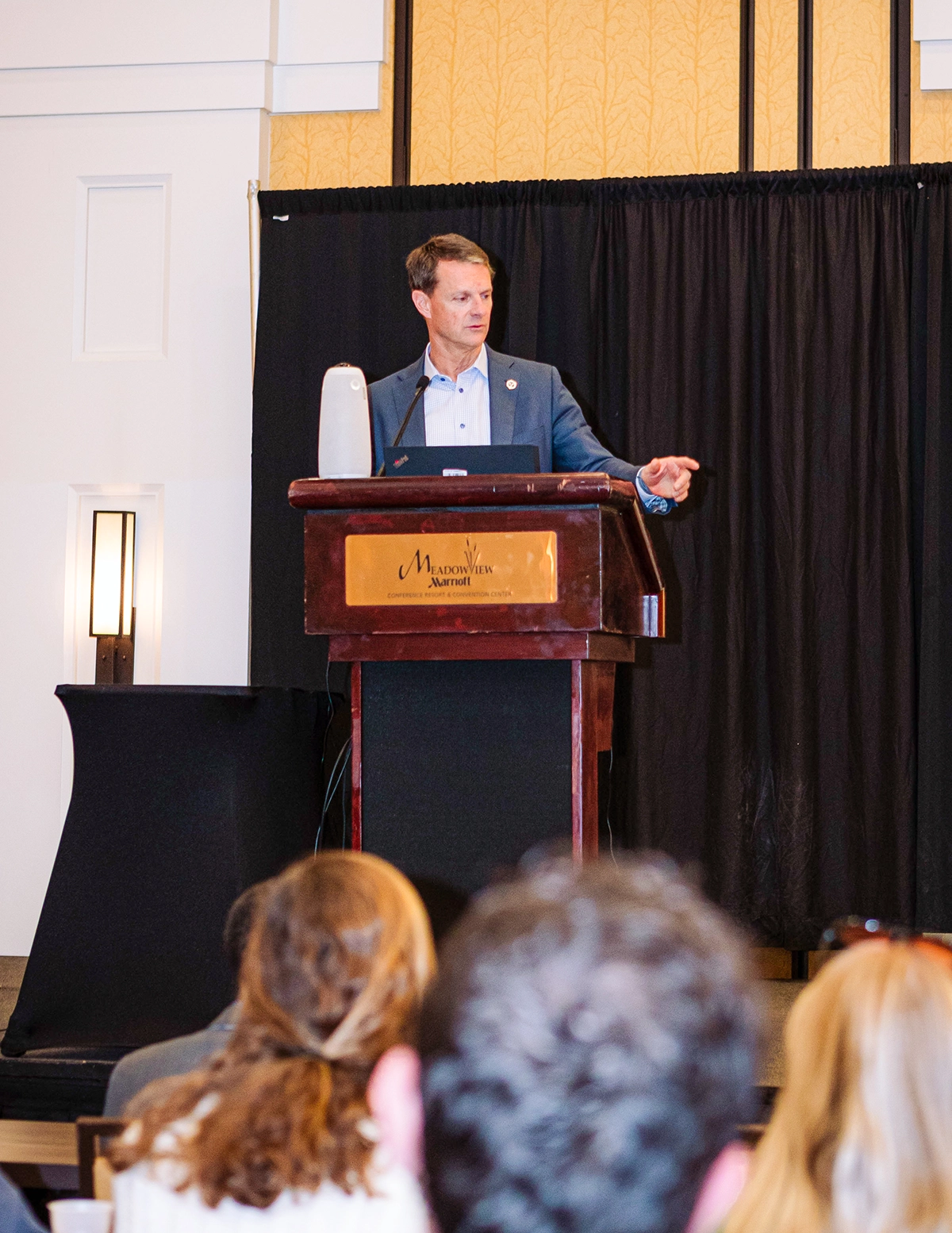 Pictured: Tennessee Economic and Community Development Commissioner Stuart McWhorter

InvestTN Application Process
LaunchTN will be administering $70 million in equity investments through the new fund, called InvestTN (formerly referred to as BuildTN Fund). 
"These funds are a testament to Tennessee's growth as a nationally-recognized startup ecosystem," LaunchTN Chief Investment Officer Monique Villa said. "Making right-sized capital available to early-stage entrepreneurs and venture capital fund managers will have an outsized impact on our state's future." 
To get started, schedule a meeting with our team and we'll review all the steps you need to take. Click the button below to schedule your call today!
###
Sync Space Entrepreneur Center is a 501(c)3 and the Launch Tennessee partner for northeast Tennessee. Sync Space programs range from early idea validation and workshops to accelerator programs uniquely focused on support for local and recruited startups considering northeast Tennessee as a place to grow or expand their business. Sync Space programming aligns startups with key partners and industries that offer mentorship, opportunities for investment, and pilot program opportunities. To learn more about Sync Space Entrepreneur Center, visit: https://syncspace.org
LaunchTN is a public-private partnership that supports entrepreneurship and economic development with the intention of making Tennessee the best state for startups in the country.
The 5013c nonprofit is uniquely positioned to support collaboration among founders, investors, researchers, private sector institutions and government. We promote entrepreneurship, tech advancement and workforce development through capital access, commercialization, and connections. 
About SSBCI: LaunchTN is joining the Tennessee Department of Economic and Community Development (TNECD) as applicants to the reauthorized State Small Business Credit Initiative (SSBCI) Program. On March 11, 2021, President Biden signed The American Rescue Plan Act, which reauthorized and funded the State Small Business Credit Initiative (SSBCI). The new version of the SSBCI program provides a combined $10 billion to states, the District of Columbia, territories, and Tribal governments to empower small businesses to access capital needed to invest in job-creating opportunities as the country emerges from the pandemic. The funds will also support recipient jurisdictions in promoting American entrepreneurship and democratizing access to startup capital across the country, including in underserved communities.