Regional Shirt
Design Contest
nothing can stop a region whose time has come
Calling all of our region's entrepreneurs, artists, and visionaries!
We need YOU to design a shirt that represents our ecosystem's energy and unity that we've created together over the last few years. 
Our theme is "Nothing Can Stop A Region Whose Time Has Come" and we're excited to see what original designs this phrase will inspire!
The winner will receive a free shirt with their design, free tickets to the 3686 event in Nashville this September, and a few other Sync Space goodies. All entries will be highlighted on the Sync Space website to showcase everyone's work!
We are accepting entries from August 8th-31st. 
Please visit this link to submit your designs, or email them directly to samantha@syncspace.org.
We can't wait to see the designs you all create!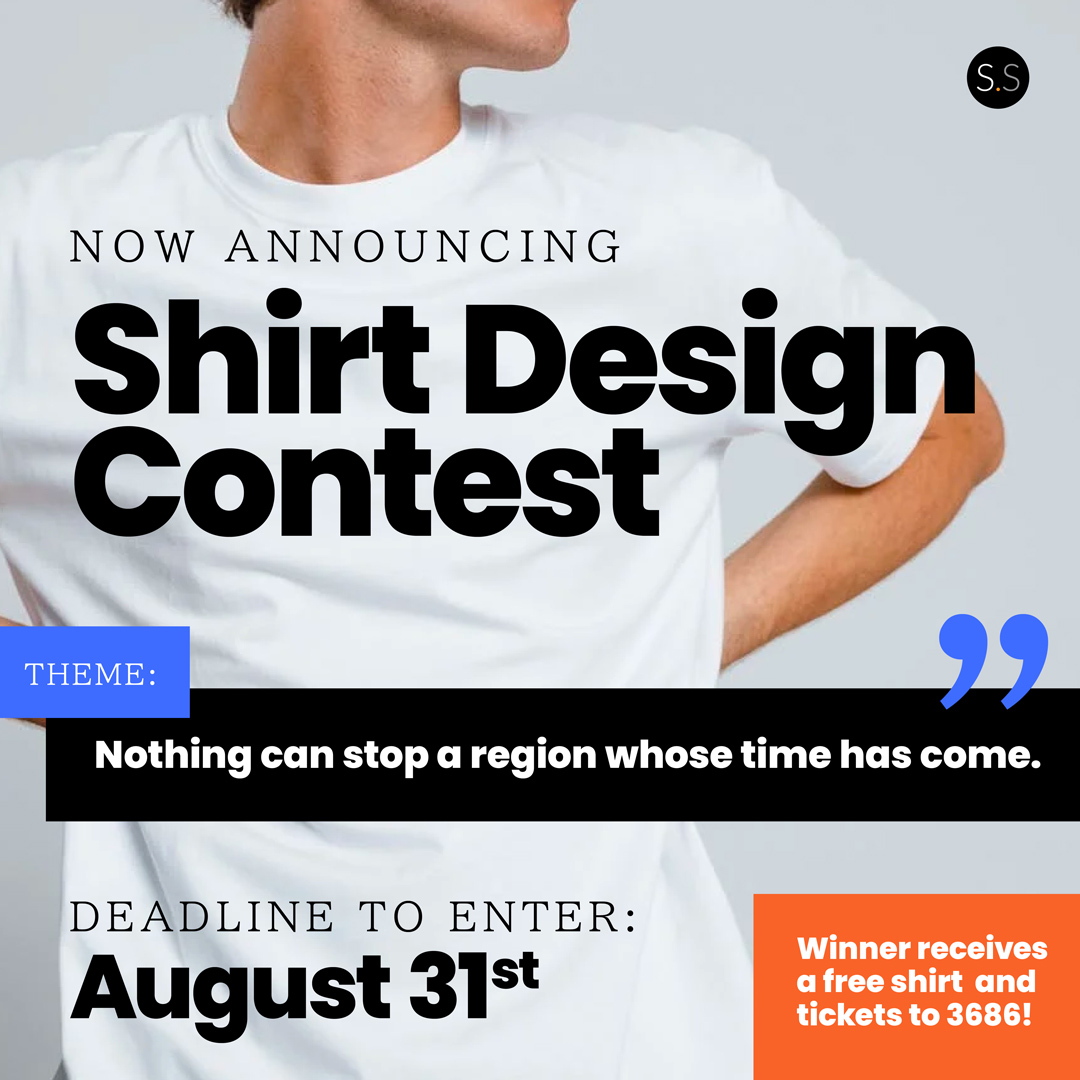 Tennessee is one of the few states with a statewide network of organizations collaborating directly with investors, entrepreneurs, and each other to enhance startup growth in 7 regions across the state. As part of Launch Tennessee's mission to build Tennessee into the most startup friendly state in the nation, we host 3686 to serve as a meeting ground for best-in-class representatives of innovation, investment, and institutional businesses from Tennessee and across the country to create this community with us.
‍
Named for the geographic coordinates of Nashville, 3686 is a unique conference experience filled with opportunities to connect with your next collaborator, catch live shows in Music City, and prepare your business for scale and growth with a suite of tactical speaker content, investor connections, networking and interactive sessions.